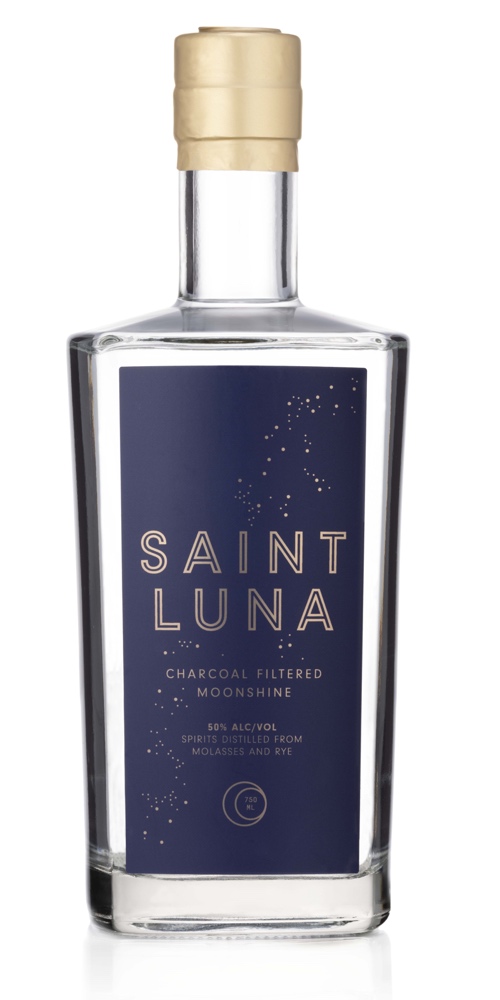 We're a curious contradiction, a premium moonshine, both complex and even, handcrafted in small batches from locally sourced molasses and rye, with the purest of water, then charcoal filtered to remove any impurities.

Here at Saint Luna we took an artful and scientific approach to moonshine, a staple of American history, and transformed it into an elevated spirit with complexity, character, style and versatile drink-ability.

Pull down a bottle for a sipping experience you'll want to savor.
Charcoal Filtered Moonshine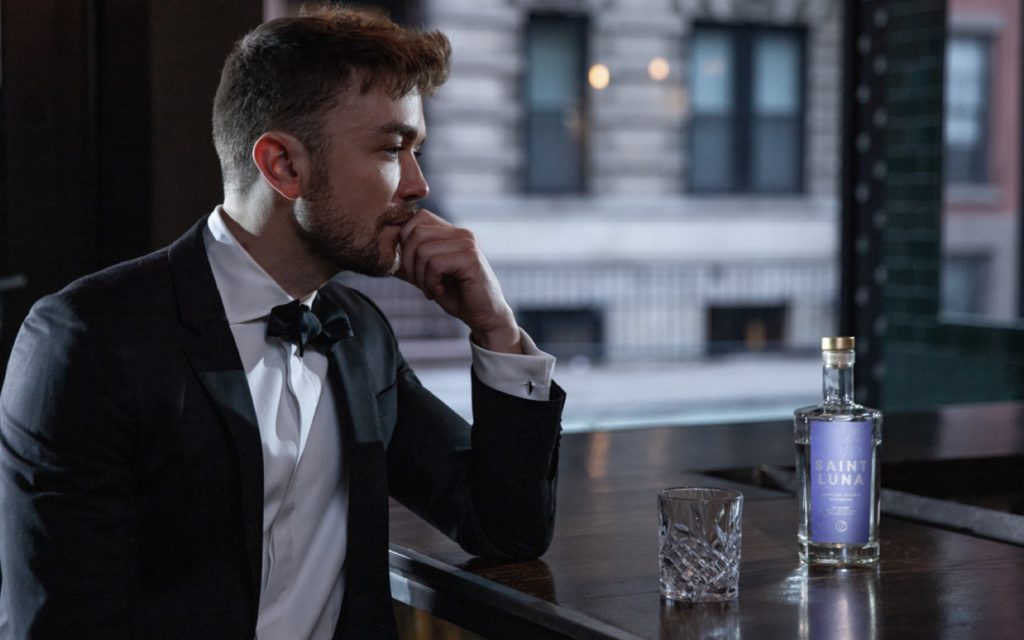 Saint Luna is a crystal clear and pure spirit.
Full, sweet and spicy with aromas of vanilla, caramel and rye.
Soft and pleasing on the tongue, with a complex array of flavors that emit as vanilla, cinnamon and smoked pepper, followed by a leathery sweet background, finished smooth with a gentle kick.
San Diego International Wine & Spirits Challenge: Gold Medal
San Francisco World Spirits Competition: Silver Medal
SIP Awards Unaged Whisky/Moonshine: Bronze Medal
SIP Awards Bottle Design: Bronze Medal
Ultimate Spirits Challenge: Very Good, Strong Recommendation
Friends know that we love to entertain with a focus on pairing cocktails, food and wine to create memorable experiences. We are inspired by all things classic and artful with a passion for creating something new and different. We choose to produce the smoothest most flavorful premium moonshine ever made.

A chance meeting with our brilliant distiller, who has been refining our moonshine recipe for decades, is how we are able to offer you a moonshine that tastes so delicious you will want to sip it over ice and savor.
My go to cocktail is a Saint Luna martini, very dry.
DAVID SUK
CEO & Co-Founder
Saint Luna Moonlight Revival is my decadent treat on a warm summer night.
RAEGAN MOYA-JONES
Co-Founder
Stop by my place and you're likely to find my with a Lunar Mule by the pool - I'll pour one for you, too.
TJ Rutkowski
COO
It's been my passion for many years, and I love to sip Saint Luna neat.
Scott Smith
The Distiller